PREMIUM WORKSPACES TAILORED TO YOUR BUSINESS NEEDS
Your Vision, Your Culture, Your Workplace
Growing businesses thrive when high-calibre teams collaborate seamlessly in a progressive environment. Kaypee Space brings you fully-equipped futuristic office spaces that help you create a work culture driven by innovation and accomplishment.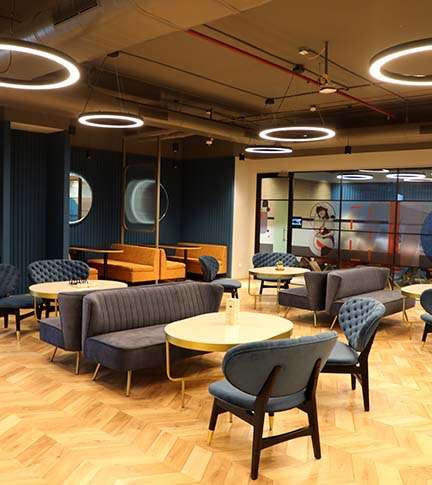 INSPIRING INTERIORS TO UNLOCK CREATIVITY
Office space to motivate you round the clock
New-age organizations encourage a positive flow of ideas across hierarch
ies
. 
O
ur flexible and
collaborative workspaces
are aesthetically designed to help your team members ideate and
communicate without barriers.
PRIVATE WORKSPACES IN BENGALURU FOR LARGE TEAMS THAT FIT YOUR BUDGET
Ensure High Productivity & Enhanced Security
Move into a custom-built office at a premium location in Bengaluru without having to pay sky-rocket charges or the stress of finding a workplace. Kaypee Space offers convenient and hassle-free workspace solutions with multiple options to suit your budget, working style, and privacy needs.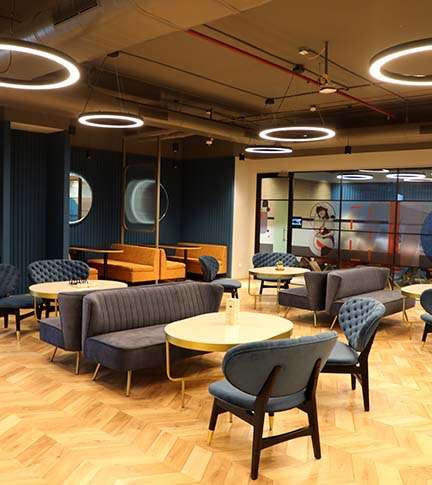 Kaypee Space offers customizable workspace solutions for mid-to-large team sizes across seven locations in Bengaluru, the Silicon Valley of India

Multiple Location 
Options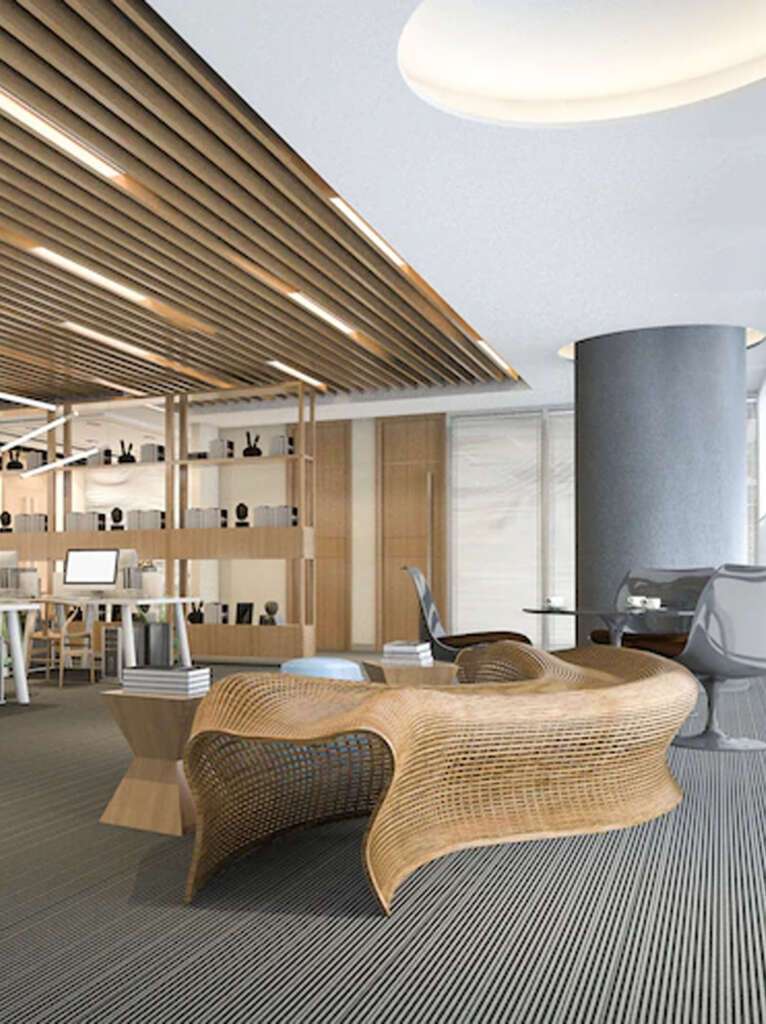 Get Full Freedom in Workspace Selection
Experience a smoother transition to your new, swanky office with our Aspire workplace solutions. We customize the office space per your specifications and branding needs and manage everything your teams need to work comfortably. We take care of your housekeeping, electricity, pantry, and high-speed Internet connectivity.
Our ergonomically-designed offices can easily accommodate large teams. Work happily in the comfort of your private office, with a conference room, manager's cabin, meeting space, flexible workstations, utilities, steaming cups of tea & coffee, and much more at Kaypee Aspire.
Hold Your Fort -> IMPERIO
Get a fully-equipped modern office with bespoke interiors aligned to your preference and branding needs. Our Imperio workplace solutions offer you private office space without the frills of managed services to house your large team in a safe and secure environment at a flexible budget. Enable your team to collaborate effortlessly without the intervention of other organizations. We offer dedicated working spaces with stringent security measures, access control, custom interiors, and uninterrupted power backup. Perfect for organizations that prefer control over privacy and spend on utilities such as housekeeping, electricity bills, and pantry.
Secure, Private & Convenient -> ADVANTAGE
Get the best of managed and dedicated workspace solutions with our Advantage workspace solution. Enjoy the benefits of private office space with the ease of a fully-managed workspace where we take care of the housekeeping, pantry, utilities, and high-speed internet, all included in affordable quarterly/monthly payouts. Quite opposed to co-working spaces, Kaypee Space offers you the luxury of space, privacy, and security as your team works in a more collaborative and focused environment.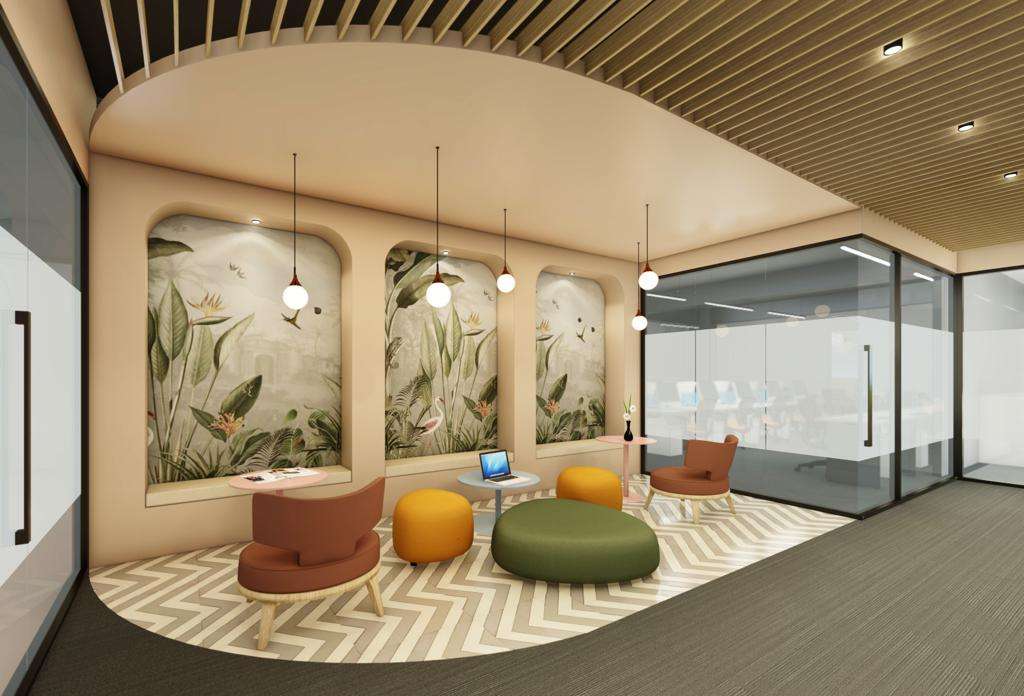 Quickly find a workspace ideal for your business requirements from our pool of offices. Enjoy the benefits of seamlessly moving into a well-managed workspace done as per your branding needs.
Enhance your options of moving into a spacious, secure and swanky workspace by selecting one of our existing workspaces, which we will modify to host your team and brand themes. Give us a shout-out if you wish to modify your current workspace.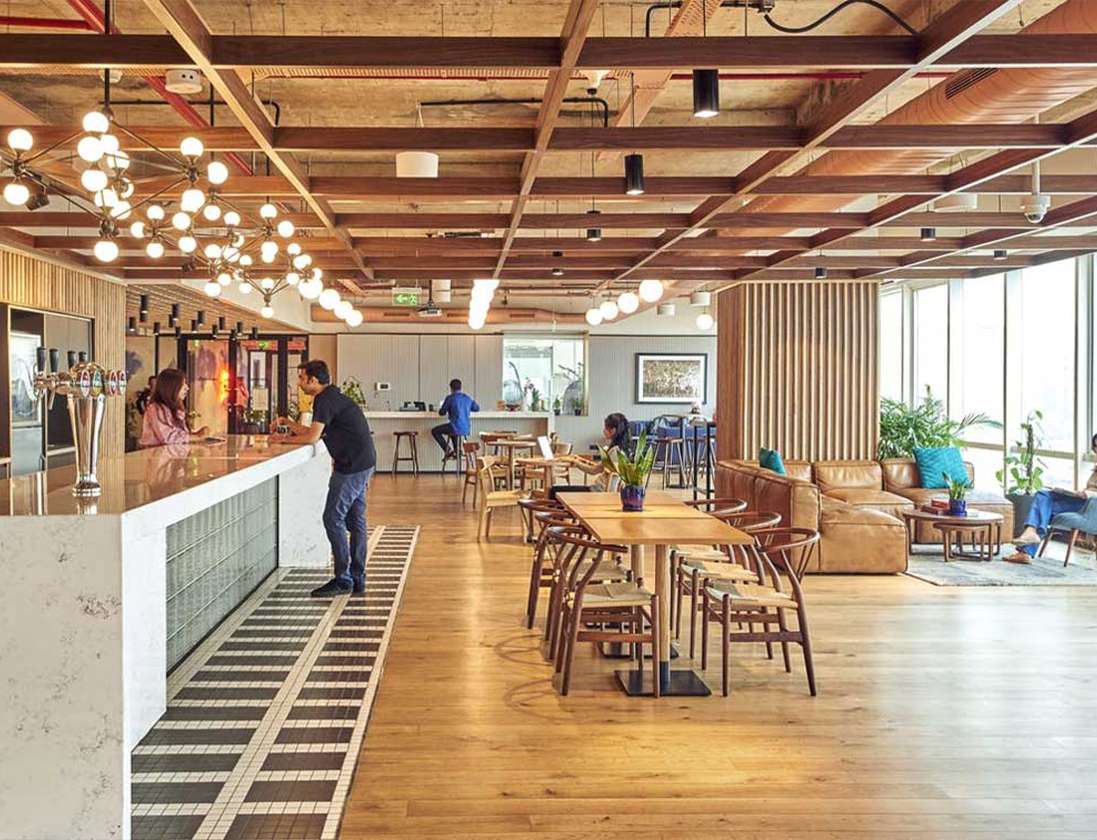 Experts in building world-class commercial and office spaces, we can help you build your office either at one of our locations or your preferred site. We help you build workspaces that cater to the needs and aspirations of your team.
FIND YOUR DREAM WORKSPACE IN 8 EASY STEPS
We consult with you to ascertain your workspace needs and specifications
Based on your requirements, we search for office spaces that are ideal matches
You choose the best sites from our research, and we schedule site visits
Once you lock the location, we begin arranging your requirements
We draw a space plan for your customized office space
Following design approval, we proceed with finalizing the finer details
Once every little detail is agreed upon and the contracts are signed, we begin setting up the office
You're done! You get a fully equipped, customized, and professionally managed office ready for your team
With Kaypee Space, you save time and money, and also the hassle of finding, building and renovating workspaces
Find a Kaypee Space Location Near You
K.P. Towers
#777-A, K.P. Towers, 100ft.Rd, Indiranagar, Bengaluru – 560008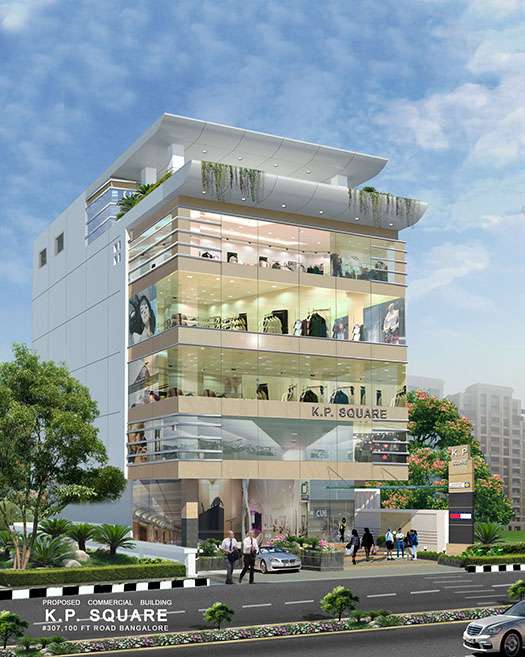 K.P. Square
#307, K.P. Square, 100ft. Rd, Indiranagar, Bengaluru – 560008
K.P. Vista
#4007, K.P. Vista, 100ft.Rd, Indiranagar, Bengaluru – 560008
K.P. Landmark
 #267, K.P. Landmark, 7th Main, 100ft.Rd, Indiranagar, Bengaluru – 560008
K.P. Icon
 #1147, K.P. Icon, 12th Main, Indiranagar, Bengaluru – 560008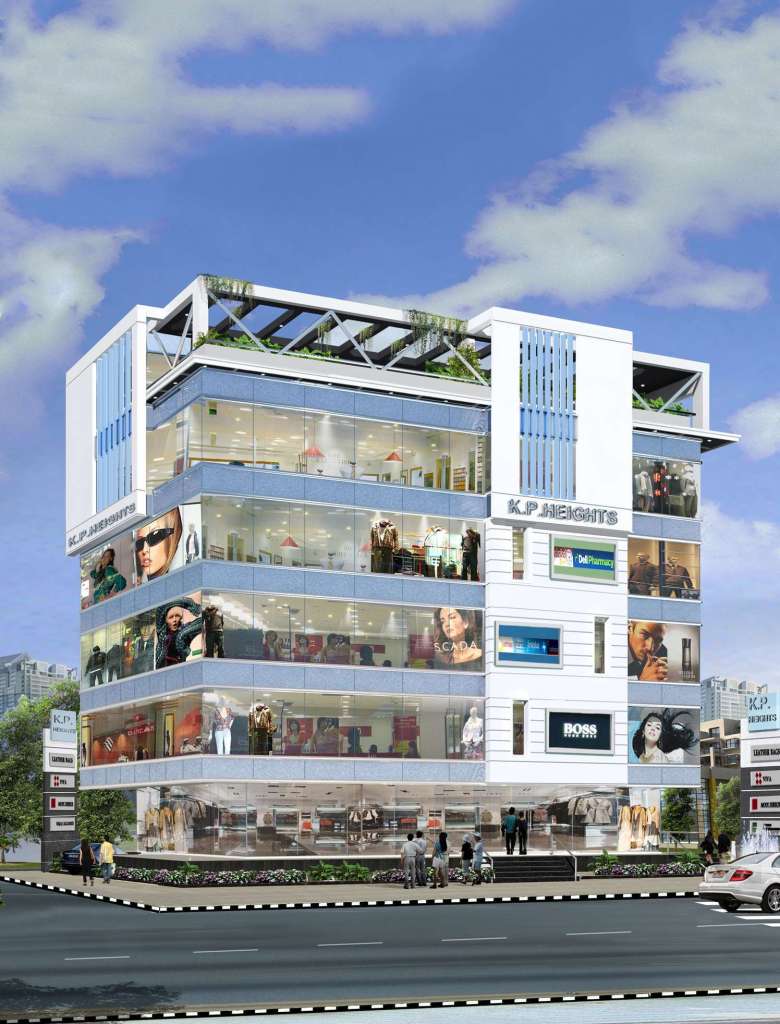 K.P. Heights
 #327-328, K.P. Heights, 80ft. Rd, Indiranagar, Bengaluru – 560008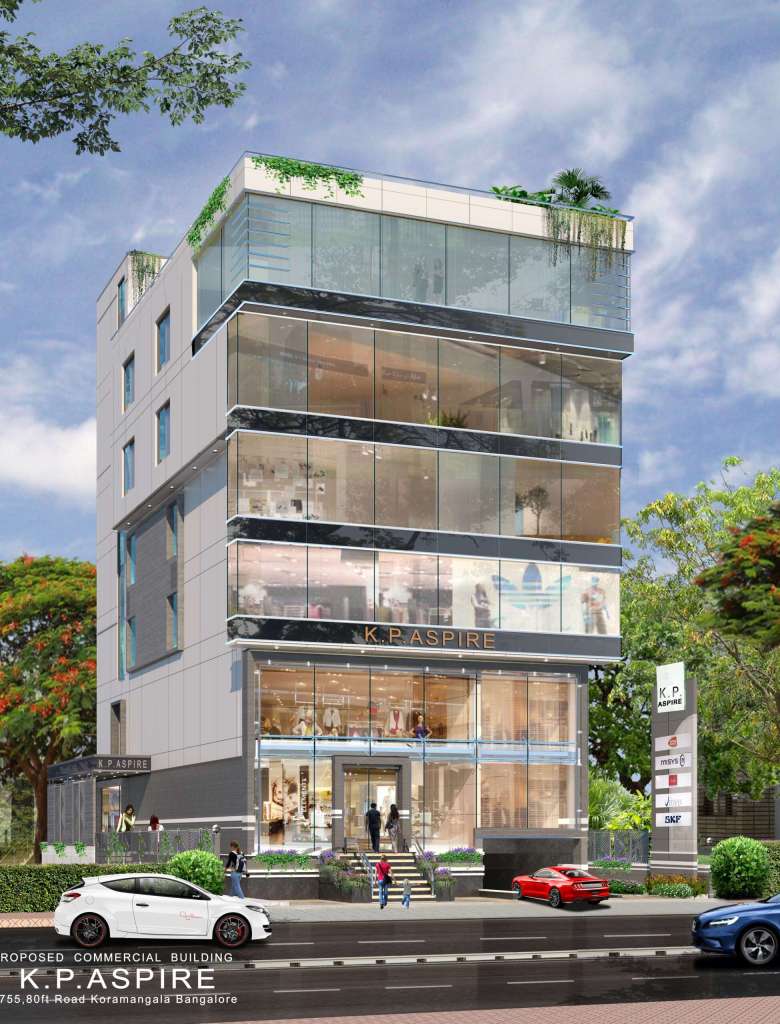 K.P. Aspire
 #755, K.P. Aspire, 80ft. Rd, 4th Block, Koramangala, Bengaluru – 560034
testimonials
People Trust Us
"Would I recommend this company to my friends? Absolutely! I will be recommending it to everyone who wants to find the best house that would suit all their needs! They know everything about real estate and great service!
"It's always difficult to pick the ideal apartment in a big town. However, with your help, the process of getting one was fast and painless for me. Thank you so much for making my life easier! I absolutely love my new home.
"I was impressed by your professional agents! I have dealt with many agencies, but yours is the best. Thank you for the fast service and individual approach. I appreciate your help with finding perfect offices for my business!